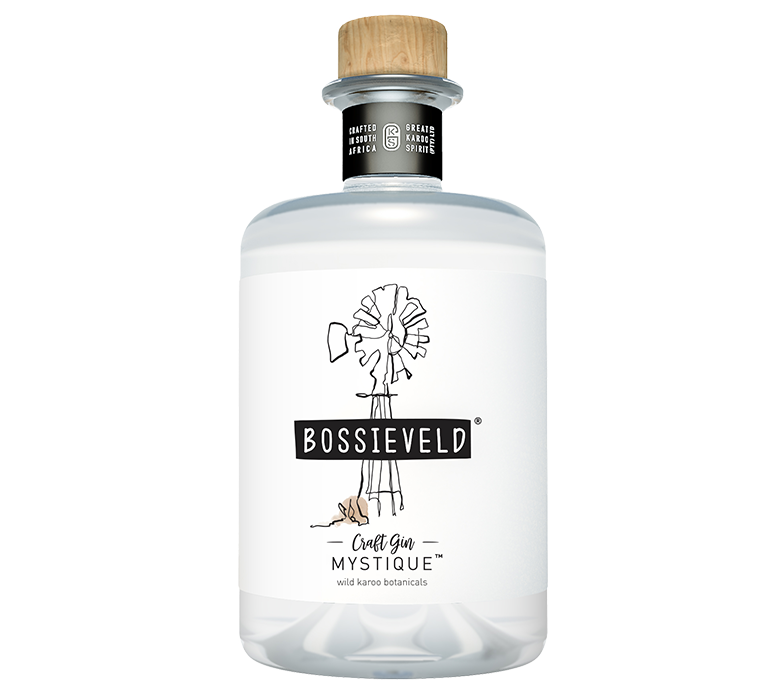 ---
Bossieveld Mystique Craft Gin

---
It's a great Mystique of the Great Karoo: how can a lowly shrub like the Karoobossie yield such richly aromatic botanicals? They grow nowhere else on earth but in this arid sand, and imbue the mutton of the sheep that graze here with a sought-after fragrance. More to the point, these are the bossies (little bushes) that impart their sensuous scents to the meticulous distilling and blending of the Mystique inside this bottle.
Karoobossies are many and varied, each with its own regional accent of aromas. By combining extracts of plants from certain parts of the vast Karoo plain, the Mystique begins. It is when these local essences complement the more exotic, traditional gin aromatics, that the mysterious process starts to draw to its unforgettable conclusion: a powerful, aromatic culmination of sweet fruit and angelica on the nose, and a wildly unexpected explosion of vanilla ice-cream on the palate!
Bossieveld Gin is not for sale to persons under the age of 18.
---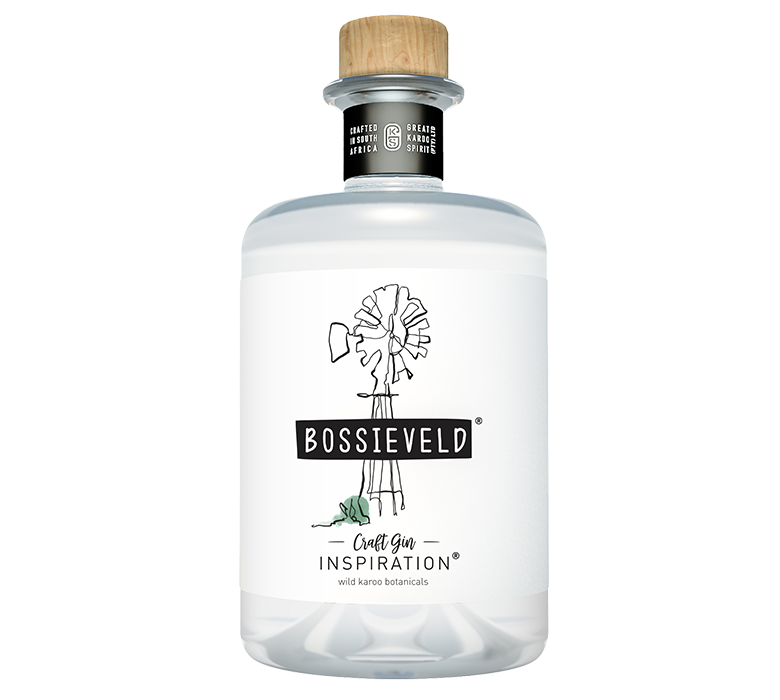 ---
Bossieveld Inspiration Craft Gin

---
This hand-crafted gin is delightful proof that great Inspiration comes from…. Karoobossies. These hardy little fragrant bossies (bushes) grow only on the semi-desert bossieveld plains of the Great Karoo, scenting the evening air with their humble yet generous presence. Sheep favour the flavoursome shrubs for taste and nutrition, and the Karoobossie-imbued mutton is a prized delicacy.
In Bossieveld Inspiration, precious botanicals, meticulously extracted and blended from these aromatic bossies, complement a complex bouquet of traditional gin botanicals such as juniper, coriander, chamomile, lime, orange peel, lemon peel, orris root, angelica, and cassia bark. The happy result is the truly inspired character of this gin – an incredible, subtly layered finish that is unlike anything you have ever savoured.
Bossieveld Gin is not for sale to persons under the age of 18.
---